DISCOVERER AT3 4S
All-Terrain
■ On-road comfort with off-road durability
■ A comfortable ride
■ Maximum grip and handling on wet roads
■ Demonstrates solid braking power even on snowy roads
   3 Peak Mountain Snowflake (3PMS) Certified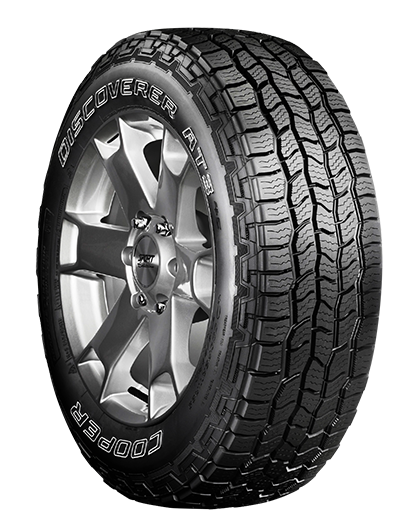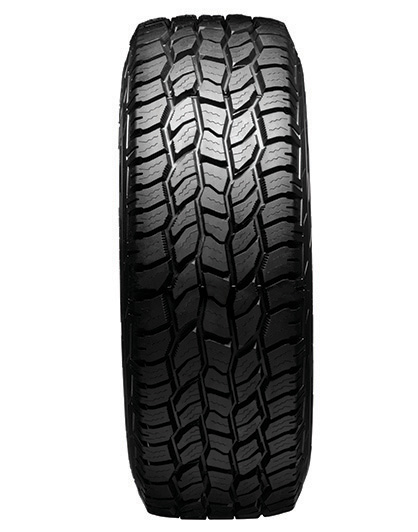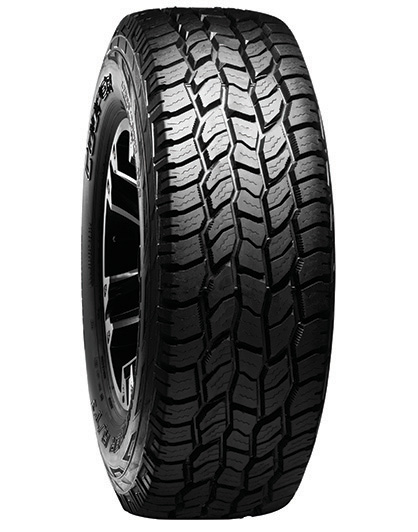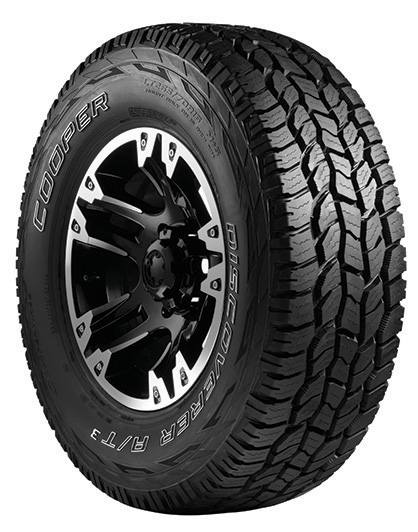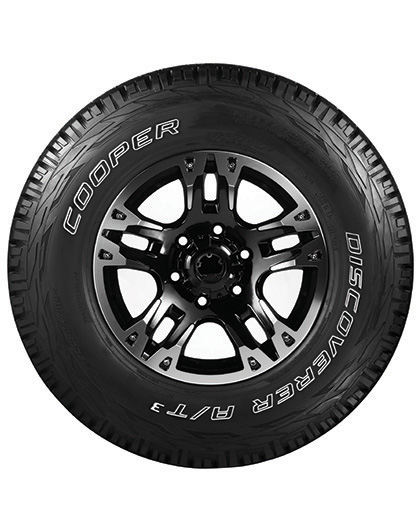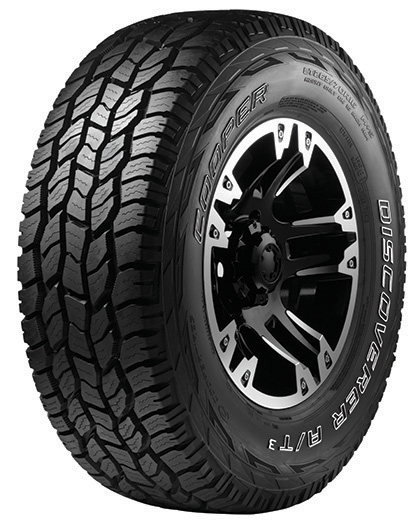 PRODUCT INFORMATION
① SNOW GROOVE TECHNOLOGY
Patented saw-tooth technology traps snow in the tread to provide superior snow-on-snow traction.
② AQUA VAC™ CHANNELS
Uniquely shaped, deep center channels improve the tire's resistance to hydroplaning.
③ SECURE-GRIP™ ALL-TERRAIN DESIGN
Specially designed 5-rib all-terrain pattern provides greater off-road driving capability and improved wet/dry traction.
④ MICRO-GAUGE™ ZIGZAG SIPES
Smaller gauge biting grooves (sipes) in all tread blocks provide increased vehicle stability and control, while reducing stone retention and drilling. Zigzags create more biting edges for optimal wet/dry traction.
SIZE
15
Size

Load Index & Speed Rating

Rim width

Approved Rim Width

Max.(kPa)

Max.Load (kg)

Side letter

225/70R15

100T

6.5

6.0-7.5

300

800

OWL

255/70R15

108T

7.5

6.5-8.5

300

1000

OWL

265/70R15

112T

8

7.0-9.0

300

1120

OWL

235/75R15

105T

6.5

6.0-8.0

300

925

OWL

235/75R15XL

109T

6.5

6.0-8.0

340

1030

OWL

265/75R15

112T

7.5

7.0-9.0

300

1120

OWL
16
Size

Load Index & Speed Rating

Rim width

Approved Rim Width

Max.(kPa)

Max.Load (kg)

Side letter

215/70R16

100T

6.5

5.5-7.0

300

800

OWL

225/70R16

103T

6.5

6.0-7.5

300

875

OWL

235/70R16

106T

7

6.0-8.0

300

950

OWL

245/70R16

107T

7

6.5-8.0

300

975

OWL

245/70R16XL

111T

7

6.5-8.0

340

1090

OWL

255/70R16

111T

7.5

6.5-8.5

300

1090

OWL

265/70R16

112T

8

7.0-9.0

300

1120

OWL

225/75R16

104T

6

6.0-7.5

300

900

OWL

235/75R16

108T

6.5

6.0-8.0

300

1000

OWL

245/75R16

111T

7

6.5-8.0

300

1090

OWL

265/75R16

116T

7.5

7.0-9.0

300

1250

OWL
17
Size

Load Index & Speed Rating

Rim width

Approved Rim Width

Max.(kPa)

Max.Load (kg)

Side letter

235/60R17

102T

7

6.5-8.5

300

850

OWL

215/65R17

99T

6.5

6.0-7.5

300

775

OWL

225/65R17

102H

6.5

6.0-8.0

300

850

BLK

235/65R17XL

108T

7

6.5-8.5

300

1000

BLK

245/65R17XL

111T

7

7.0-8.5

340

1090

OWL

255/65R17

110T

7.5

7.0-9.0

300

1060

OWL

265/65R17

112T

8

7.5-9.5

300

1120

OWL

235/70R17XL

109T

7

6.0-8.0

340

1030

OWL

245/70R17

110T

7

6.5-8.0

300

1060

OWL

255/70R17

112T

7.5

6.5-8.5

300

1120

OWL

265/70R17

115T

8

7.0-9.0

300

1120

OWL

P285/70R17

117T

8.5

7.5-9.5

300

1285

OWL

235/75R17

109T

6.5

6.0-8.0

300

1030

OWL

255/75R17

115T

7

6.5-8.5

300

1120

OWL
18
Size

Load Index & Speed Rating

Rim width

Approved Rim Width

Max.(kPa)

Max.Load (kg)

Side letter

265/60R18

110T

8

7.5-9.5

300

1060

OWL

265/65R18

114T

8

7.5-9.5

300

1180

OWL

275/65R18

116T

8

7.5-9.5

300

1250

OWL

255/70R18

113T

7.5

6.5-8.5

300

1150

OWL

265/70R18

116T

8

7.0-9.0

300

1250

OWL
20
Size

Load Index & Speed Rating

Rim width

Approved Rim Width

Max.(kPa)

Max.Load (kg)

Side letter

255/50R20XL

109H

8

7.0-9.0

340

1030

BLK

265/50R20XL

111T

8.5

7.5-9.5

340

1090

OWL

275/55R20XL

117T

8.5

7.5-9.5

340

1285

OWL

275/60R20

115T

8

7.5-9.5

300

1120

OWL
22
Size

Load Index & Speed Rating

Rim width

Approved Rim Width

Max.(kPa)

Max.Load (kg)

Side letter

275/45R22XL

112H

9

8.5-10.5

340

1120

BLK

285/45R22XL

114H

9.5

9.0-10.5

340

1180

BLK