CS5 ULTRA TOURING
CS5 ULTRA TOURING™ is designed for comfortable, agile handling and ultra-quiet driving experience.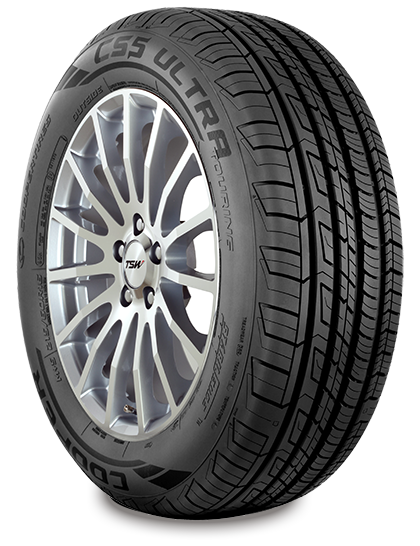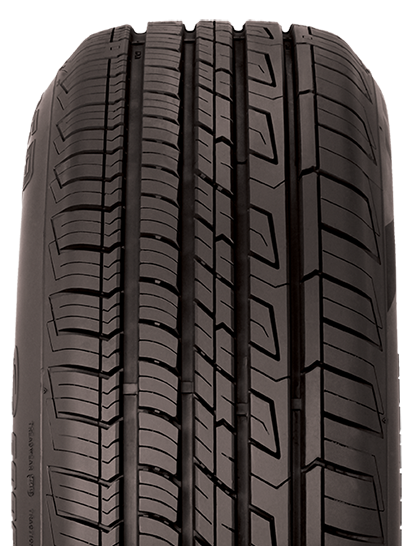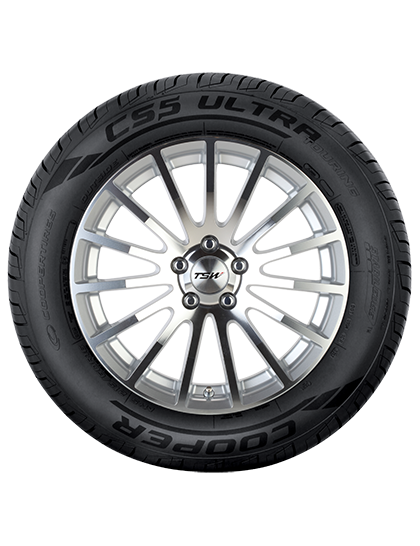 PRODUCT INFORMATION
① New tread formula
The new wear-resistant tread compound and tread profile can ensure uniform wear and extend the service life of the tread.
② WEAR SQUARE® indicator
The visual wear indicator allows you to quickly check the remaining life of the tire.
③ STABILEDGE™ technology
Improves handling and traction stability on dry ground.
④ 3D MICRO-GAUGE™ three-dimensional sipe pattern
Ultra-deep, variable occlusal groove (notch) to ensure wetland traction and stability.
SIZE
15
Size

Load Index & Speed Rating

Rim width

Approved Rim Width

Max.(kPa)

Max.Load (kg)

Side letter

195/55R15

85V

6

5.5-7.0

300

515

BLK

195/60R15

88H

6

5.5-7.0

300

560

BLK

185/65R15

88H

5.5

5.0-6.5

300

560

BLK

195/65R15

91H

6

5.5-7.0

300

615

BLK

205/65R15

94V

6

5.5-7.5

300

670

BLK

205/65R15

94H

6

5.5-7.5

300

670

BLK

205/65R15XL

99H

6

5.5-7.5

340

775

BLK
16
Size

Load Index & Speed Rating

Rim width

Approved Rim Width

Max.(kPa)

Max.Load (kg)

Side letter

195/55R16

87V

6

5.5-7.0

300

545

BLK

205/55R16

91V

6.5

5.5-7.5

300

615

BLK

205/55R16

91H

6.5

5.5-7.5

300

615

BLK

215/55R16

93H

7

6.0-7.5

300

650

BLK

225/55R16

95H

7

6.0-8.0

300

690

BLK

205/60R16

92V

6

5.5-7.5

300

630

BLK

205/60R16

92H

6

5.5-7.5

300

630

BLK

215/60R16

95V

6.5

6.0-7.5

300

690

BLK

215/60R16

95H

6.5

6.0-7.5

300

690

BLK

225/60R16

98H

6.5

6.0-8.0

300

750

BLK

235/60R16

100V

7

6.5-8.5

300

800

BLK

205/65R16

95H

6

5.5-7.5

300

690

BLK

215/65R16

98H

6.5

6.0-7.5

300

750

BLK
17
Size

Load Index & Speed Rating

Rim width

Approved Rim Width

Max.(kPa)

Max.Load (kg)

Side letter

215/45R17XL

91V

7

7.0-8.0

340

615

BLK

225/45R17

91H

7.5

7.0-8.5

300

615

BLK

225/45R17XL

94W

7.5

7.0-8.5

340

670

BLK

235/45R17

94W

8

7.5-9.0

350

670

BLK

235/45R17

94H

8

7.5-9.0

300

670

BLK

245/45R17

95H

8

7.5-9.0

300

690

BLK

205/50R17XL

93V

6.5

5.5-7.5

340

650

BLK

215/50R17XL

95V

7

6.0-7.5

340

670

BLK

225/50R17

94V

7

6.0-8.0

300

670

BLK

235/50R17

96V

7.5

6.5-8.5

300

710

BLK

215/55R17

94V

7

6.0-7.5

300

670

BLK

225/55R17

97V

7

6.0-8.0

300

730

BLK

225/55R17

97H

7

6.0-8.0

300

730

BLK

235/55R17

99H

7.5

6.5-8.5

300

775

BLK

225/60R17

99V

6.5

6.0-8.0

300

775

BLK

225/60R17

99H

6.5

6.0-8.0

300

775

BLK

225/65R17

102H

6.5

6.0-8.0

300

850

BLK

235/65R17

104H

7

6.5-8.5

300

900

BLK
18
Size

Load Index & Speed Rating

Rim width

Approved Rim Width

Max.(kPa)

Max.Load (kg)

Side letter

225/45R18XL

95W

7.5

7.0-8.5

340

690

BLK

225/45R18XL

95V

7.5

7.0-8.5

340

690

BLK

235/45R18

94W

8

7.5-9.0

350

670

BLK

235/45R18

94V

8

7.5-9.0

300

670

BLK

245/45R18XL

100V

8

7.5-9.0

340

800

BLK

235/50R18

97V

7.5

6.5-8.5

300

730

BLK

245/50R18

100V

7.5

7.0-8.5

300

800

BLK

215/55R18

95H

7

6.0-7.5

300

690

BLK

225/55R18

98H

7

6.0-8.0

300

750

BLK

225/60R18

100H

6.5

6.0-8.0

300

800

BLK

235/60R18

103V

7

6.5-8.5

300

875

BLK

245/60R18

105H

7

6.0-8.5

300

925

BLK

255/65R18

111H

7.5

7.0-9.0

300

1090

BLK
19
Size

Load Index & Speed Rating

Rim width

Approved Rim Width

Max.(kPa)

Max.Load (kg)

Side letter

235/40R19XL

96V

8.5

8.0-9.5

340

710

BLK

245/40R19XL

98W

8.5

8.0-9.5

340

750

BLK

225/45R19XL

96W

7.5

7.0-8.5

340

710

BLK

245/45R19

98V

8

7.5-9.0

300

750

BLK

255/45R19XL

104V

8.5

8.0-9.5

340

900

BLK

235/55R19XL

105H

7.5

6.5-8.5

340

925

BLK

255/60R19

109H

7.5

7.0-9.0

300

1030

BLK
20
Size

Load Index & Speed Rating

Rim width

Approved Rim Width

Max.(kPa)

Max.Load (kg)

Side letter

255/35R20XL

97W

9

8.5-10

340

730

BLK

255/45R20

101V

8.5

8.0-9.5

300

825

BLK

245/50R20

102H

7.5

7.0-8.5

300

850

BLK

255/50R20XL

109V

8

7.0-9.0

340

1030

BLK