DISCOVERER HTS
City Walker
Cooper launches high-performance tires DISCOVERER HTS specially for mid-to-high-end urban SUVs, providing you living in the city with a comfortable and quiet driving experience and better manipulation.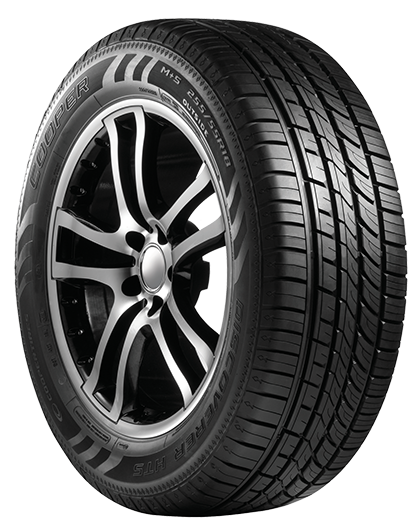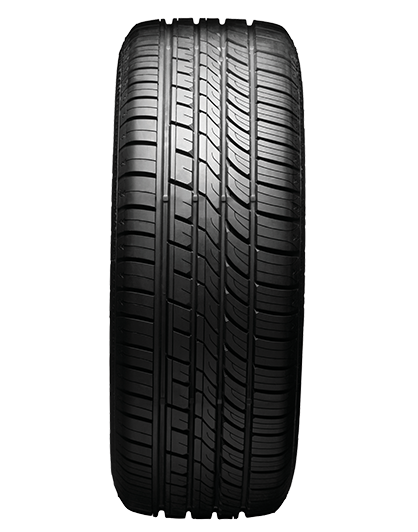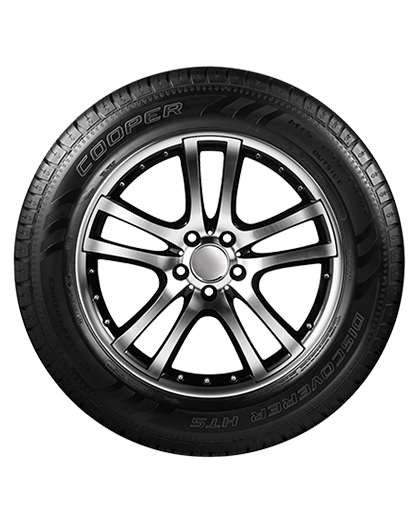 PRODUCT INFORMATION
Quiet & Comfort
Streamline Asymmetrical Tread Design. Make sure the air flows quickly to prevent the amplification of tire noise.

"Stepped Tread Element Technology" (STE). The designs of geometric chamfering edge increase the rigidity and stability of tread rubber, reduce noise and improve the comfort of highway high-speed driving
Handling
Silica Tread Compound. Provides excellent wet traction performance.

Board Tread Width. More ground for road traction to provide precision driving stability and steering response, and shorten braking distance

Solid rid Tread Design Outside.
A solid rib tread design provides precision driving stability and steering response.

Built-in "3-D" Siping Outside. Enhance tread block stiffness for better response and control providing excellent braking and acceleration.
Long Tread Life
Deeper Tread Groove. Wear resistance compound plus with optimal stock formula increase tire driving.
SIZE
16
Size

Load Index & Speed Rating

Rim width

Approved Rim Width

Max.(kPa)

Max.Load (kg)

Side letter

235/60R16

100V

7.0

6.5-7.5

300

800

BLK

235/60R16

100H

7.0

6.5-7.5

300

800

BLK

235/75R16

108H

6.5

6.0-7.0

300

1000

BLK

215/65R16

98H

6.5

6.0-7.0

300

750

BLK

215/65R16XL

102H

6.5

6.0-7.0

340

850

BLK
17
Size

Load Index & Speed Rating

Rim width

Approved Rim Width

Max.(kPa)

Max.Load (kg)

Side letter

215/60R17

96H

6.5

6.0-7.0

300

710

BLK

215/60R17

96V

6.5

6.0-7.0

300

710

BLK

215/60R17

96H

6.5

6.0-7.0

300

710

BLK

215/60R17

96H

6.5

6.0-7.0

300

710

BLK

225/60R17

99H

6.5

6.0-7.0

300

775

BLK

225/65R17

102H

6.5

6.0-7.0

300

850

BLK

225/65R17

102H

6.5

6.0-7.0

300

850

BLK

225/65R17

102H

6.5

6.0-7.0

300

850

BLK

235/55R17

99V

7.5

7.0-8.0

300

775

BLK

245/65R17

107H

7

6.5-7.5

300

975

BLK

255/60R17

106H

7.5

7.0-8.0

300

950

BLK

235/65R17

104H

7.0

6.5-7.5

300

900

BLK

265/65R17

112H

8.0

7.5-8.5

300

1120

BLK
18
Size

Load Index & Speed Rating

Rim width

Approved Rim Width

Max.(kPa)

Max.Load (kg)

Side letter

215/55R18

95V

7

6.5-7.5

300

690

BLK

225/55R18

98V

7

6.5-7.5

300

750

BLK

235/50R18

97V

7.5

7.0-8.0

300

730

BLK

235/55R18

100V

7.5

7.0-8.0

300

800

BLK

235/60R18

103V

7.0

6.5-7.5

300

875

BLK

255/55R18XL

109V

8.0

7.5-8.5

340

1030

BLK

265/60R18

110H

8.0

7.5-8.5

300

1060

BLK

265/60R18

110H

8.0

7.5-8.5

300

1060

BLK

265/60R18

110H

8.0

7.5-8.5

300

1060

BLK

285/60R18

116H

8.5

8.0-9.0

300

1250

BLK

225/60R18

100H

6.5

6.0-7.0

300

800

BLK
19
Size

Load Index & Speed Rating

Rim width

Approved Rim Width

Max.(kPa)

Max.Load (kg)

Side letter

235/55R19

101H

7.5

7.0-8.0

300

825

BLK

245/55R19

103V

7.5

7.0-8.0

300

875

BLK

255/50R19XL

107V

8.0

7.5-8.5

340

975

BLK